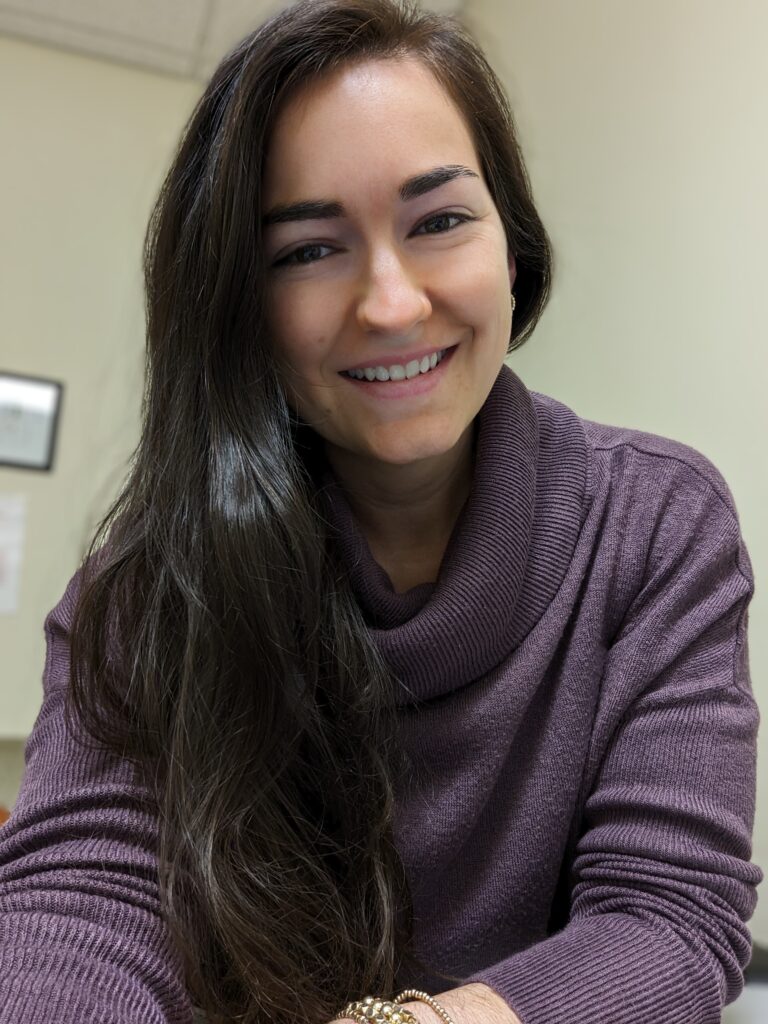 Kathleen Murphy is a compassionate and enthusiastic mental health professional with over ten years' experience in her field. Kathleen's background includes working with adults at risk of out-of-home placement, dually diagnosed clients (MH/SA), youth in foster care and their families, and in community mental health, government programs, medical facilities, and schools, among others. She has worked with clients ranging in age from 3-100+ in settings that are in-home, community-based, and office-based. Kathleen's social work journey includes case management and clinical work, beginning in Connecticut before moving to North Carolina in 2016.
Kathleen collaborates with her clients to support them through a variety of life challenges. She takes pride in creating a therapeutic environment for safe communication, growth, and healing. Kathleen commits herself to an ongoing process of learning and growth and appreciates the ability to bring that knowledge to her clients in their work together. She understands the importance of individualizing her work to be centered around each client and their specific needs.
Kathleen earned her Bachelor's Degree of Arts in Social Work at Central Connecticut State University and was then accepted into the Advanced Standing Program at the University of Connecticut where she received her Master's Degree in Social Work. She is currently licensed in the State of North Carolina as a Licensed Clinical Social Worker.
In her free time, Kathleen enjoys traveling, cooking, reading, and spending time outdoors with her family and dog.